Spencer Horne
Founder and CEO, Cloudline
South Africa
Savoring the mild nippy weather in New York City, a far cry from South Africa's autumn sun, Spencer Horne seems to have come full circle.
The Spencer Horne who was born in the small community of Kales River, Cape Town.
The Spencer Horne who, from an early age, developed "an obsession" for engineering fueled by his love for trains.
The Spencer Horne who grew up as a dreamer and has always been keenly aware of this rhetoric of structure versus agency; what determines outcomes for individuals or communities?
The Spencer Horne who is in New York, a long way from home, ready to answer this question with regard to his business, Cloudline.
This should be a full circle moment for him, but it is not.
"It doesn't seem like it because I feel like the work is only just beginning," Horne chuckles in a Zoom interview with FORBES AFRICA.
Using battery- and solar-powered propulsion to deliver carbon emission-free flight operations, Cloudline is an aerospace company building a network of autonomous airships that delivers goods and services across the globe. According to Horne, air is an "underutilized resource". Getting anything into the air in general is difficult as also expensive. "[For conventional aircraft], putting those aircraft in the air comes at a high capital cost and keeping them there comes at a very high energy cost," Horne elaborates. "That's expensive in monetary terms; it's expensive in carbon terms. And we are at the heart of the technology that we've developed to address those two major barriers to more widespread use of the air for getting things done."
When Cloudline started out, they identified the infrastructural gaps that exist within African regions and saw a massive opportunity.
This is the key role that Horne plays in the agricultural space. Although he does not constitute Cloudline exclusively as an agritech, their business contributes significantly to farmers.
"I think in the agricultural sector, in particular, we've seen the role data has played in transforming the way in which precision agriculture is being done."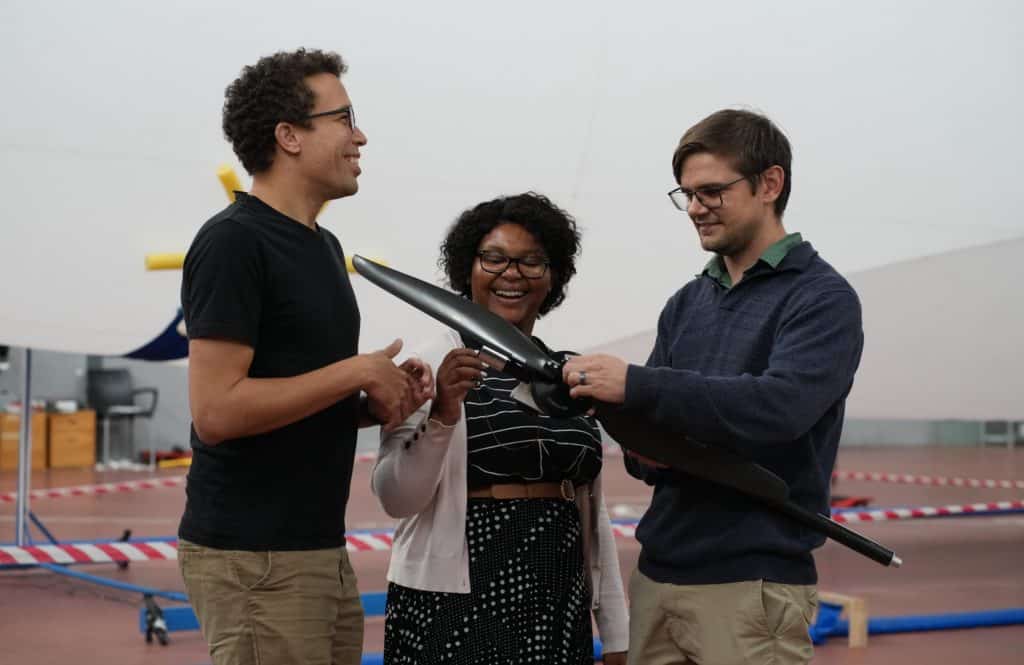 Precision agriculture is a part of the larger conversation around the green revolution. According to experts, this way of farming uses data from multiple sources to improve cultivation for farmers, whether it is used for crop yields and/or to increase the cost-effectiveness of crop management strategies including fertilizer inputs, irrigation management, and pesticide application.
Afgri, a South African agricultural services company, thinks of this type of farming as "site-specific and information-specific".
"If you think about Cloudline in the context of the way in which data is gathered today, that's against the backdrop of satellites…so this is one of the big places where Cloudline plays a role in that agricultural revolution. And to tie it in with more mainstream applicability, and lowering costs, we can think about the ways in which that grows these markets. From just the top-tier largest commercial farms, it makes it
more accessible to more people. That is the kind of thing that makes both business sense and development sense."
https://www.forbesafrica.com/cover-story/2023/06/09/africas-green-economy-air-is-an-underutilized-resource-spencer-horne/